back to the portal of the ForeverBeyond A novel by Peter Lancett The moon will take you home...
Doxey Pool...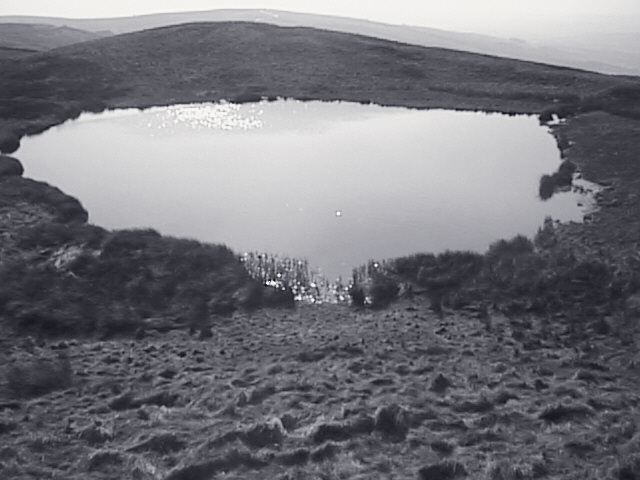 Oh my, how we'll be waiting and watching to see how you handle this, o heart-of-steel...
In the Peak District, there is a particularly desolate and sinister outcropping of rock and scrubland around the Staffordshire-Derbyshire border... One narrow road rises high from the old mill town of Leek in North Staffordshire and crosses the ancient moorland to Roman Buxton, the spa town of the Peaks... Somewhere in between is "The Roaches"...
The Peak lands had been isolated until as late as the first quarter of the twentieth century... Even now there are those living in the lonely farms who respect the Elder Gods... the modern world casts little of its glittering light into these parts... here the sprites and boggarts of the Elder Gods hold sway to this day... The Elder Gods themselves cast dark shadows, so that even during the hot bright languid days of deepest Summer, there is an uneasy air of quiet and unspeakable isolation... at night - well, few people would venture out there at night... there's something about the bleak moorland, the rocky outcroppings and the water pools up there... and one pool in particular inspires shivers... Doxey Pool... yet it is not alone in having a chilling reputation...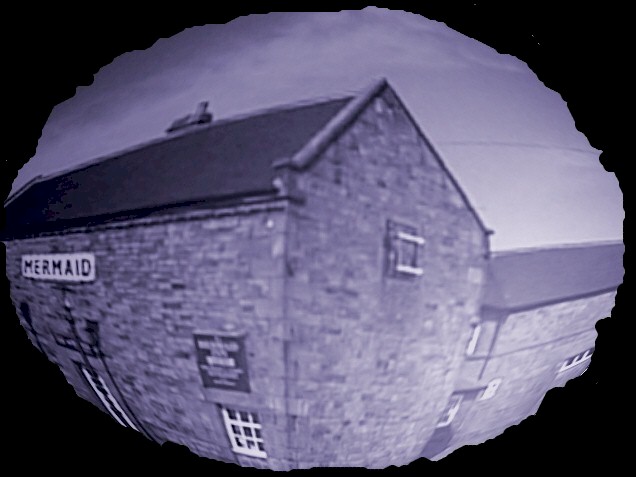 Nearby is Blake Mere (Sometimes known as Black Meer) a pool which finds itself deep and inky dark, wrapped in the eldritch cloak of Morridge Moor... locals might tell you stories of the Mermaid of Blake Mere... no siren beauty this creature.. she appears at midnight a loathsome demon, to drag unwary visitors to the vile depths of the pool's acidic waters... imagine yourself standing at the pool's edge, alone in the total darkness of midnight. Even after so long out there, your dark-accustomed eyes can make out little enough of the landscape that surrounds you... can you sense resentful malevolence in the air? No it must be your imagination, don't you think?.. and yet you feel uneasy and you turn and THERE SHE IS AND IT'S TOO LATE AND NO-ONE CAN HEAR YOUR SCREAMS OUT THERE AS SHE DRAGS YOU INTO THE WATER AND... well, begin your adventure, o heart-of-steel, at the nearby inn called "The Mermaid"... It's an old hostelry, built to serve the drovers of a long-gone era... you'll find inscribed there this cheery little rhyme...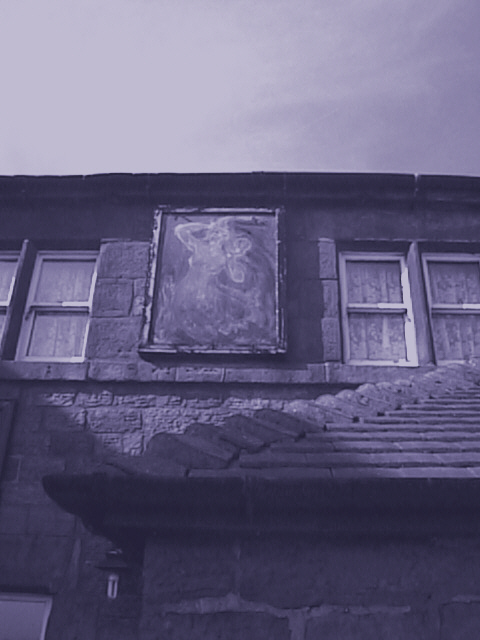 She calls on you to greet her
Combing her dripping crown,
And if you go to greet her,
She ups and drags you down...
And just to show you that this is no ordinary place, allow us to inform you that this eerie pool has been the setting for at least two attested murders... maybe more... is there something in the air here, some vibration of atmosphere that brings back into the conscious memory of those who dare to visit, images of a bygone era when human sacrifices to the gods and sprites of the moorland streams and pools were common?..
Yes heart-of-steel, begin with a drink at The Mermaid to give you courage... and maybe you'll have the nerve to visit the Blake Mere on your way to Doxey Pool... but if you don't, we'll understand... whatever courage you possess, you'll need it all if you are to visit the Doxey Pool...
You see, people tend not to talk about Doxey Pool... High atop the rocky moorland outcrop known as The Roaches, the pool sits still and cold and brooding, a repository of its own long history... it keeps its own counsel and for the most part, its own secrets... Few locals will talk of it... fewer still would ever venture to visit it, even in daylight... What horror does the Doxey Pool conceal within its impenetrable depths...? It ill-behoves us to say, for we would not wish to prejudice your adventure, o heart-of-steel... but we will avail you of one little anecdote to prick at the shield of your courage... We take ourselves back in time to the year 1949 when a Mrs Florence Pettit, along with a friend from Buxton, paid a mid-morning visit to the Doxey Pool with the intention of taking a pre-lunch swim... her own words well describe what happened just as she was about to enter the water...
...a great thing rose up from the middle of the lake . It rose very quickly until it was 25 to 30 feet tall. Seeming to be part of the slimy weeds and the water, yet it had eyes, and those eyes were extremely malevolent. It pointed its long boney fingers menacingly at me so there was no mistaking its hostility. I stood staring at the Undine, Water Spirit, Naiad or whatever it was while my heart raced. Its feet just touched the surface of the water, the weeds and the air. when I dared to look again, the creature was disolving back into the elements from which it had formed.
Many years later, Mrs Pettit was talking to a rambler and asked him if he had ever visited The Roaches. "Not Likely" came back his reply, "There's a haunted lake on the top"...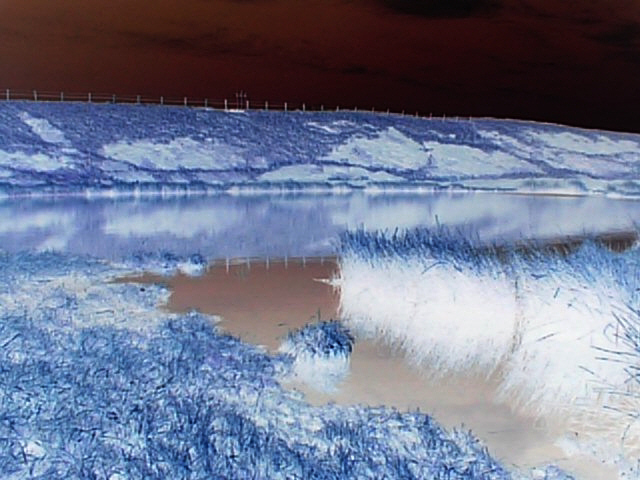 Who knows what you'll find at the Doxey Pool in the dead of night... Can you see yourself standing there, all alone in the dark with the rocks casting their sinister shadows around and about you and the flat black surface of the pool before you, perfectly still until...
Well, of course you can imagine it... there you are safe and sound in your world, in your environment , safe with your technology... Bet it seems like child's play from such a vantage point... but go and try it... Our bet is that you don't get beyond the car park of The Mermaid Inn...
So long then, o heart-of-steel... and GOODnight...
we WILL be seeing each other again...
Don't fancy this? ...try something gentler